Smells Like Teen Spirit
Comments

0
72pages on
this wiki
Smells Like Teen Spirit
px
Smells Like Teen Spirit cover
Navigation guide
Last Song
N/A
Next Song
In Bloom
'
Smells Like Teen Spirit was considered the most well known song by the band, Nirvana. It has been voted the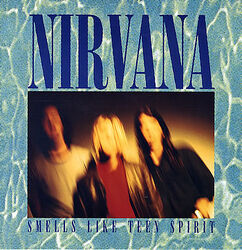 best song of the 1990's on several music programs including VH1's program Best Song Of The 90's.
Kurt Cobain has often said the this song was just a big pop intro for Nevermind. The title of the song was suggested by Kurt after one of  his past girlfriends spray-painted "Kurt Smells Like Teen Spirit" on his apartment wall. Teen Spirit is a name of a deoderant for women, Kurt might have used it or is she or someone else put it on him, making him "Smell Like Teen Spirit".
Flim Clip
Edit
The film clip is set in a schools basketball arena it features a janitor a few cheerleaders and some spectartors who jump up and down. All of them are played by actual Nirvana fans.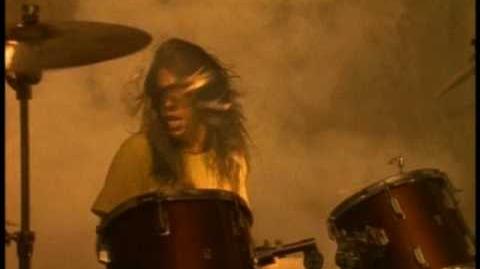 Unplugged
Edit
Voting polls have shown that Smells Like Teen Spirit was the song mosted looked forward to at the unplugged gig. It was not played because the band knew that the song would not work with acoustic instruments.
This song can be found all over Youtube by people who cover it. One of the most recent well known ones is a cover by Miley Cyrus but it was hated by most Nirvana fans.
Smells like Teen Spirit was featured in the game Guitar Hero 5 as well as Lithium. Kurt Cobain is also a playable character in this game.
Kurt Cobain actually disliked this song because it was being used in many commerical including the Teen Spirit deoderant commericals. During concerts, Nirvana with play it badly.
There are separate tracks of the song, including Vocals, Guitar, Bass, and Drums all aparted from the song. The same goes for In Bloom.